About Sean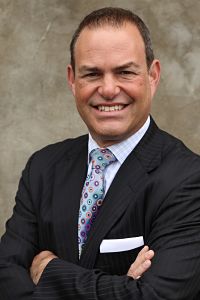 Sean S. Francisco
President, Founder Guidant Investment Group
With over 20 years of experience in wealth and investment management, I am truly dedicated to helping individuals and business owners address their financial needs by developing a personalized plan focused on identifying and prioritizing my clients long term goals and objectives. Given my extensive experience navigating through both good markets and bad, I have been able to help clients develop portfolios specifically around each individual's goals and risk tolerance.
I began my career as a financial advisor with Merrill Lynch's private client group in 1996. I worked at Merrill Lynch for the next 14 years, eventually attaining the title of Assistant Vice President before ultimately leaving for Wells Fargo Advisors in 2009. I served as an Assistant Vice President-Investments, managing client portfolios, for Wells Fargo Advisors until June of 2009. After evaluating the changes within the industry, I determined that my clients would be best served in a private practice setting. This led me to make the decision to form Guidant Investment Group an independent investment and financial services firm.
I am a 1994 graduate of the University of Virginia in Charlottesville. Go Hoos!!!
My wife Lina and I live in Roanoke, VA with our English Bulldog Santino "Sonny". When I'm not in the office, I enjoy spending time with my family, hunting, fishing and playing golf. I'm an avid follower of University of Virginia sports and you will find me at Scott Stadium many Saturdays in the Fall. I look forward to learning more about your needs and helping in assisting you work towards your goals.
Thanks.
Sean